ADOPTION: Blog Post #41 – I'd do it all over again!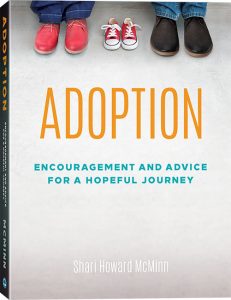 A short post today regarding my book, ADOPTION: Encouragement and Advice for a Hopeful Journey. This week I spent 4 very long days in court attending the pretrial and reverse transfer hearings for defendant #2, accused of the murder last spring of my beloved adopted daughter, Destiny. Local law enforcement collected enough evidence to accuse two young men, 17-years-old at the time of the double homicide. These two are charged with two counts of capital 1 murder and some other related charges. The first defendant had his hearings conclude last month, with the judge determining he should be tried as an adult. The judge called for a three week jury trial for this coming August.
Last week I was finally able to take flowers to my daughter's grave. She was interred only the week before as law enforcement had not released her body for 9 long months while the bulk of the investigation was on-going. Finally, our family has some closure. These hearing are another step in the long marathon of seeking justice and further closure.
I am to testify as the victim's mother this Friday, March 2 in defendant #2's final day of pretrial hearings. After 'expert' witness by two psychologists this past week, I am highly concerned the judge will be duped into believing this young man suffered from PTSD and couldn't help himself but murder my innocent daughter and the drug dealer she unfortunately chose to be with. His death was most likely a 'hit' – drug cartel related. She was collateral damage who happened to show up with him – wrong place, wrong time, wrong companion. Ironically, right before my testimony, I will be making a pre-arranged presentation in our community on the topic of Adoption, and our family's journey related to it. An hour presentation with Q&A, then I go testify. God certainly has a weird sense of timing, doesn't He? May He be glorified in this huge sorrow we have to bear.
Adoption, what do I think of it at this stage in my journey? It is arduous, messy, horrific, honorable, mind-numbing, and full of great joy mixed with tragedy. For 14 years I raised my daughter and tried to show her the unconditional love of Christ. She knew Him as her Savior and I firmly believe she is with Him in paradise. If she hadn't been placed with us, would she have that glorious future in eternity? Doubtless. We pointed her to the gift of eternal life in Christ and provided her with a great life every day we could. Sadly, she made choices that directly led to her early, tragic death. Still, I would do it all over again.