Shari Howard McMinn – Author, Non-Fiction Books
STRETCHED YET UNBROKEN

A Family Knit Together Continues Their Legacy of Faith
(Published December 8th, 2014)
ADOPTION: Encouragement and Advice for a Hopeful journey
A Husband-Wife Date-Study for Successfully Raising Adopted Children in the Christian Home
(Published April 19th, 2017)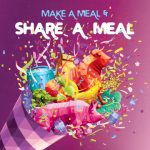 MAKE A MEAL + SHARE A MEAL
A farmwife and mom to 11, the author calculates she has served 3 meals a day plus snack for 30 years from her humble kitchen within a modest budget.
Planned Release date: November 2018
DEATH, WHERE IS THY STING? FACING OUR INEVITABLE MORTALITY
Based on the Author's own experiences with unexpected death in her family – infant death from sudden illness, spousal death from heart attack, and tragic murder of her teenage daughter – the reader walks through the surviving to thriving during the grief process.
Planned Release Date: November 2019
TURN LEFT PAST THE WEEDS
Wit and Wisdom from Our Family's Adventure in Small Scale Sustainable Farming
Planned manuscript Date: November 2019
Publication Date: November 2020